Fruit tray plastic automatic thermoforming machine is very popular in international market now. It can help you save time and labor cost in fruit tray making process. And it's very easy to operate. If you are looking for a machine to start your business or upgrade your existing one, this machine is definitely a good choice.
Fruit Tray Plastic Automatic Thermoforming Machine
The main body of the fruit tray plastic automatic thermoforming machine is composed of material drawing system, heating system, forming system, cutting system and transmission system. The material drawing system mainly uses a servo motor to control the drawing plate to move back and forth, so as to realize the feeding of materials.
The heating system adopts infrared ceramic heating elements for uniform heat conduction, so as to improve production efficiency. The forming system is composed of upper and lower molds, which use hydraulic or pneumatic power to open and close. When the material is heated to a certain temperature, it is sent to the forming mold by the transmission device, and then formed into a product by vacuum adsorption or pressure. After cooling, it is automatically sent to the cutting device by the conveyor belt and cut according to the required size.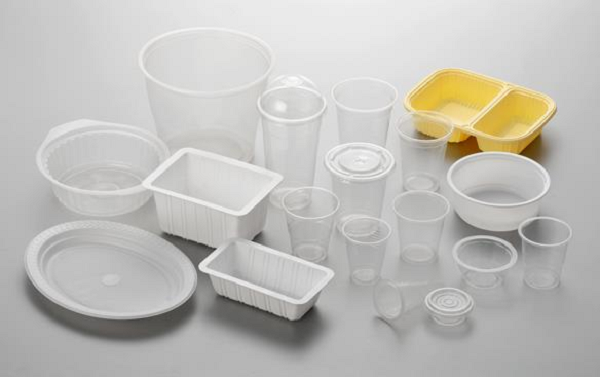 Plastic Automatic Thermoforming Machine Trading
When looking for a plastic automatic thermoforming machine to start or expand your business, there are many factors to consider. You want a machine that is reliable, efficient, and affordable. Here are some tips on finding the right machine for your business:
1. Determine your needs. What type of products do you want to produce? What are your production goals? Knowing your needs will help you find a machine that meets them.
2. Do your research. Compare features and prices of different machines. Read reviews from other businesses who have used the machines you're considering.
3. Get quotes from different suppliers. Once you've narrowed down your choices, get quotes from different suppliers to compare costs.
4. Choose a supplier you can trust. In addition to price, consider factors like customer service and after-sales support when choosing a supplier for your machine.

Fully Automatic Thermoforming Machine Exporter-LITAI
LITAI MACHINERY CO, LTD is founded in 2001. For more than 20 years, our enterprise mission is to realize producing automatic plastic packaging machines. The quality of our thermoforming machines is highly guaranteed. Welcome to inquire, we will provide you with the best quality product consulting services!