Most plastic products are processed by plastic thermoforming machine process. Plastic processing is also called plastic molding processing. It is a process that processes plastic or synthetic resin into plastic products. At present, it is mainly composed of the steps of ingredients, molding, mechanical processing, joint, modification, and assembly.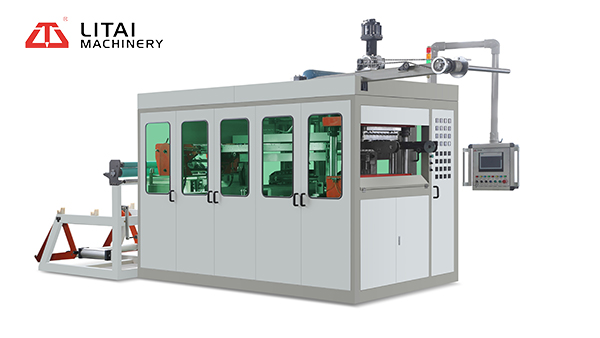 1. Ingredients
This is the first step of plastic processing technology. In addition to the polymer it needs, it also needs to add some stabilizers, plasticizers, and color agents to. Improving and reducing production costs. Mix the polymer with the auxiliary agent and disperse them into dry hybrids. It can also be processed into granules.
2. Model
This is the most critical step of plastic processing technology. We must make various shapes of plastic into the need for embryo. There are many ways to mold. When choosing, it is mainly determined based on the type of plastic, starting form, and the size and shape of the product. If it is a thermoplastic plastic, it is generally used for extrusion, injection molding, pressure delay, blowing plastic, and thermal forming; if it is a thermosetry plastic, it can be used for mold pressure, transmitting molds, or injection molding. In addition, there is also the casting of liquid monomers or polymers as raw materials.
3. Mechanical processing
This step can be used as a supporting process for molding. It can use the processing method of metal or wood to create some plastic products with accurate or small numbers. However, the performance of plastic is completely different from metal and wood. The tools and cutting speeds used during mechanical processing must meet the characteristics of plastic.
4. Combination
This step is to combine plastic parts together, mainly welding and bonding. The welding method is mainly hot air welding, hot -melt welding, high -frequency welding, friction welding, ultrasonic welding, etc. The adhesive method is completed by adhesives, such as fuse, resin solution and hot -melt adhesive adhesion.
5. Modify
The purpose of this step is to beautify the surface of plastic products. Generally, mechanical modification, that is, grinding, frustration, polishing, etc.; There are also Shi Cai, such as painting, printing, etc.; in addition, there are plated metals, including vacuum coating, electroplating, and silver plating of chemical method.
6. Overcoming
This is the last step of plastic processing, that is, combining the processed separate plastic parts into a complete plastic product.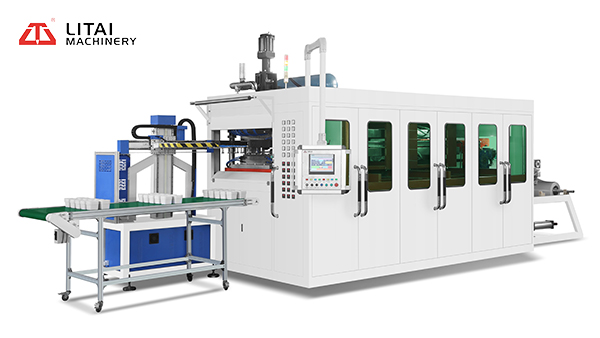 Plastic Thermoforming Machine Manufacturer - LITAI
LITAI MACHINERY Co., Ltd. was established in 2001, is a professional manufacturer of automatic multi-station plastic thermoforming machine, plastic cup production line, BOPS plastic thermoforming machine, mold, PET sheet extruder and multilayer PP/PS sheet We are a source ManuFacturr Integration Production, R & D, ManuoFacturing and Sales of Industry and Trade. Welcome New and Old Customers to COME to Consult!