Plastic is one of the most versatile materials in the world, and it has become an essential part of our lives. From packaging to construction, plastic plays a significant role in various industries. One type of plastic that has gained popularity in recent years is PET (Polyethylene Terephthalate). It's widely used for producing food containers, bottles, and other household items due to its excellent properties such as transparency, durability, and recyclability.
If you're thinking about starting a business or expanding your existing production line in this field, then investing in a PET PS sheet extruder making machine line can be an excellent decision! In this blog post today, we will explore some of the advantages that come with using this machinery for manufacturing high-quality PET sheet products. So let's dive right into it!
What is the PET PS sheet extruder making machine line?
The PET PS sheet extruder making machine line is a production line that produces PET sheets from PET pellets. The pellets are melted and extruded into a sheet, which is then cooled and rolled. The production line can be equipped with various types of machines to produce different thicknesses and sizes of sheets.
Not only is the production capacity high, but the production line can produce a large number of plates every day. Also flexible, the line can be equipped with different types of machines to produce panels of different thicknesses and sizes. The board produced by this line has good surface quality and uniform thickness.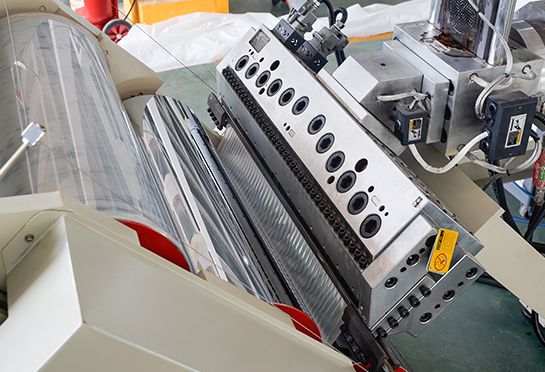 Advantages of PET PS sheet extruder making machine line
As an efficient and versatile plastic sheet extruder, the sheet extruder making machine line has many advantages.
1. The whole machine line is easy to operate with high automation. From material loading to final product output, the whole process can be automatically controlled by PLC system. And our machine line can also be equipped with an auto-load device to realize unattended production.
2. The output capacity of our machine line is high.
3. Our machine line is highly energy efficient with low power consumption. The advanced screw and barrel design can minimize the material melting point and reduce energy consumption during operation.
4. The produced PET PS sheets are of high quality with bright and smooth surface.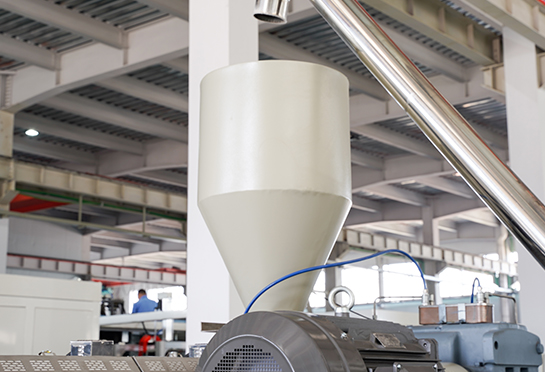 In conclusion, the PET PS sheet extruder making machine line offers numerous advantages to businesses who use it. It is cost-effective and efficient, allowing for rapid production times and a high quality finished product. Additionally, it increases safety in the workplace with its automated processes and easy maintenance capabilities. With all these benefits, investing in a sheet extruder making could be a great way to take your business to the next level!