The plastic cup thermoforming machine is a piece of equipment used in the manufacturing process of certain plastic products, such as drinking cups and food containers. This machine works on the principle of thermoforming, which is a process of shaping plastic using heat and pressure.
In this article, LITAI MACHINERY will discuss the working principle of a plastic cup thermoforming machine supply and how it can be used to produce various plastic products. We will also look at the different types of machines available, so that you can find the right one for your needs. Finally, we will provide some tips to help you choose the most efficient and cost-effective machine for your production line.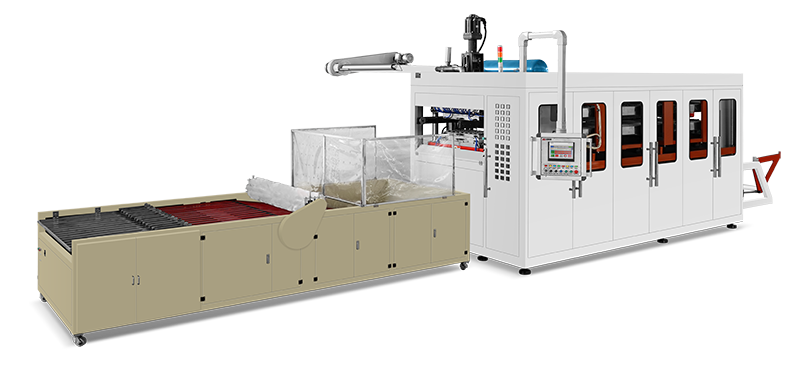 How does plastic cup thermoforming machine work?
When it comes to plastic cups, one of the most popular methods for manufacturing them is thermoforming. In fact, this method is used for a variety of products, including food containers, blister packs, and clamshell packaging. So, what is thermoforming? And how does it work?
In short, thermoforming is a process that uses heat and pressure to form a sheet of plastic into a desired shape. The plastic sheet is first heated until it's soft and pliable. Then, it's placed over a mold or die and formed into the desired shape. Once the plastic cools and hardens, it maintains its new shape.
There are two main types of thermoforming machines: vacuum forming machines and pressure forming machines. Vacuum forming machines use negative pressure to suck the softened sheet of plastic onto the mold. Pressure forming machines use positive pressure to push the softened sheet of plastic onto the mold.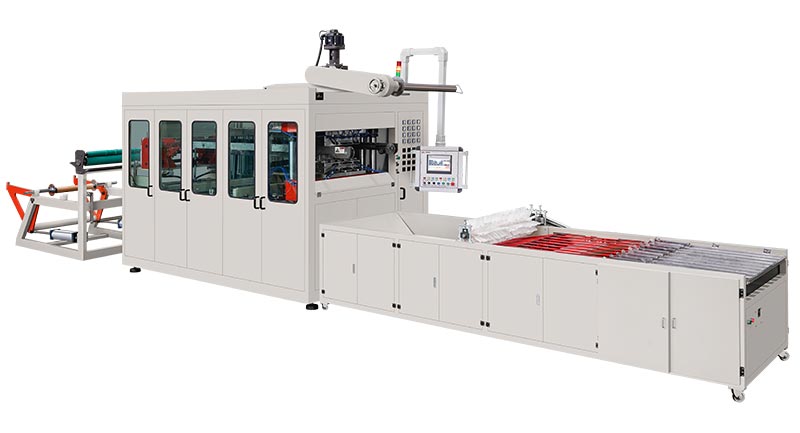 Both types of thermoforming machines are typically used for different applications. For example, vacuum forming machines are often used for large-scale production runs because they're faster and can handle larger sheets of plastic. Pressure forming machines, on the other hand, are often used for small-scale production runs or for more delicate applications because they provide more control over the shaping process.
No matter which type of machine is used, thermoforming is an efficient way to create high-quality plastic products. And with advances in technology, there
In conclusion, the plastic cup thermoforming machine is a powerful and efficient tool for creating various types of cups. The simple working principle makes it easy to use and maintain, while its durable design means you can rely on it for years of service. With its combination of precision control and flexibility, the plastic cup thermoforming machine is an essential piece of equipment for any plastics factory or production line.