From October 19th to October 26th, the 2022 "K Times" international plastics and rubber exhibition will be held again in Düsseldorf. At that time, exhibitors from the international plastics and rubber industry will gather at the largest international exhibition. The first session was held in 1952 and is held every three years. So far, it has successfully held 20 sessions, and 2019 will welcome its 22nd event. The International Plastics and Rubber Exhibition in Düsseldorf has a long history of more than half a century. There is no doubt that it has become the flagship exhibition of the industry today.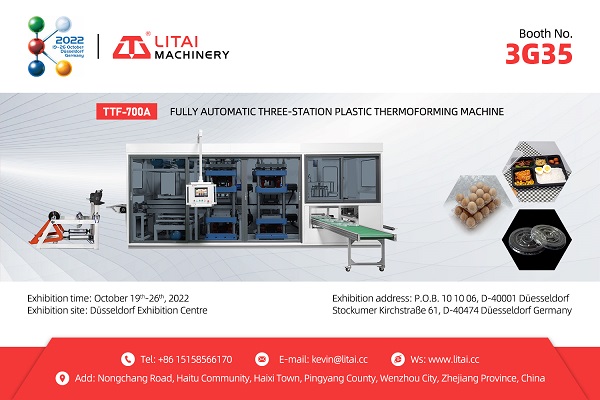 All products from the plastics and rubber industry will be on full display at the International Plastics and Rubber Show 2022. The breadth of exhibitors (from large global suppliers to small new companies) and internationality guarantee the products on display. In order to show its outstanding innovation strength to professional audience, many companies from all over the world have signed up to participate in the exhibition. Although the economic situation facing the industry is still severe, more than 3,500 exhibitors are expected to participate in all 19 exhibition halls of the exhibition center. Exhibitors from Germany, Italy, Australia, Switzerland and the United States, as well as Asian manufacturers from China, Taiwan and India, will again be at the show. The International Plastics and Rubber Exhibition is the world's most important industry exchange platform, both for the entire plastics and rubber industry, and for visitors from major user fields. No other exhibition offers automotive, packaging, electronic engineering, electronics and communications industry, construction, medical technology and aerospace technology professionals the opportunity to learn about the latest plastics and rubber application technologies and experience dynamic technological innovations.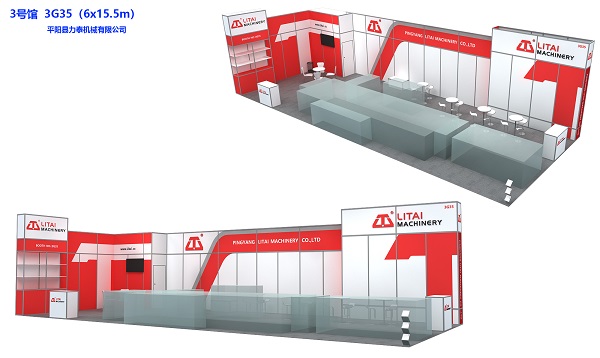 This time, Hangzhou Shiteng Machinery Co., Ltd. was invited to participate in the "K Times" International Plastics and Rubber Exhibition in Düsseldorf, Germany. The products displayed by LITAI this time include TTF-520A three-station thermoforming machine, air compressor, chiller, air tank.
TTF-520A full-automatic three-station plastic thermoforming machine
TTF series full-automatic thermoforming machine is our latest developed core product. The machine combines forming, cutting, and stacking into process. widely used and suitable for most of the customer requested, it can produce plastic trays, containers, boxes, lids, etc . The machine is completely driven by servo motor. stable operation, low noise, high efficiency, high quality.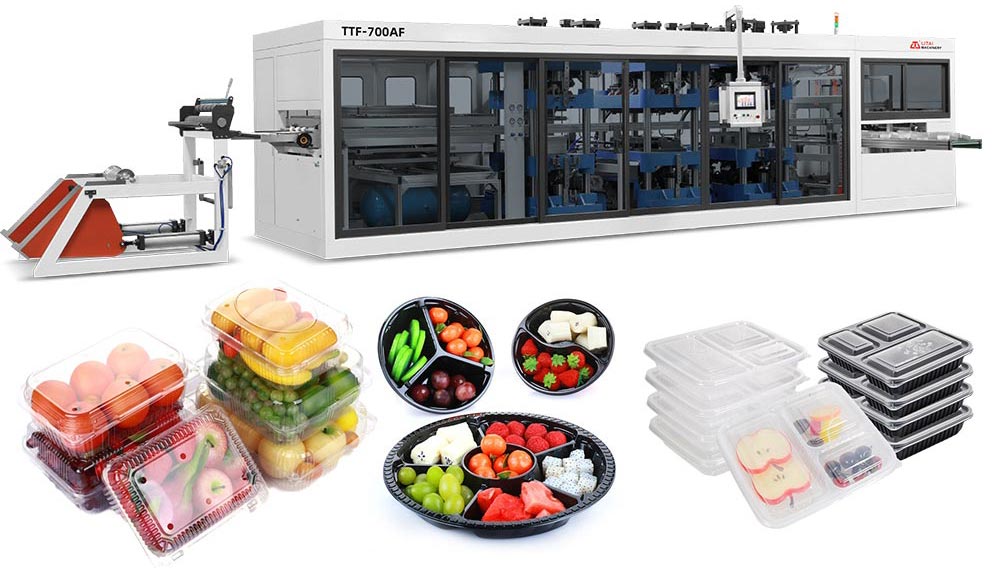 Working stations is driven by stable four guiding-pillars (GCr15 steel, outside is hard chrome plated) structure. Wear resistant, and extend equipment life. Working station, sheet feeding and rolling part all completely driven by servo motor system, more accurate and efficient .

Every station is driven by the eccentric crank linkage structure. Feeding and heating part have optoelectronic switch in order to prevent error operating from production process. The toothed chain made of 65#Mn, helping convey sheet. Aluminum rails with water cooling, save water. The machine adopts PID temperature system, it shows high precision, and temperature control tolerance <1℃. Each servo motor has overload protection for machine's overworking. Low barycenter and height of finished products as well as steady running ensures easy operation and friendly viewing. There is an alarm function of the sliding doors.
LITAI MACHINERY CO, LTD is founded in 2001. For more than 20 years, our enterprise mission is to realize producing automatic plastic packaging machines. We focus on researching, developing, manufacturing and marketing four/three-station thermoforming machine, plastic cup thermoforming machine , BOPS plastic thermoforming machine, muti-ayer PP/PS/PET sheet extruder, mould, etc. We are the first manufacturer in domestic to produce plastic cup in one line with thermoforming, punching, Cutting, stacking, transmitting, counting and packing automatically .
We have 20+ years' experience, 3000+ partner and cover 80+ countries regions. We are looking forward to clients' new demand and suggestions which we trust would help us progress forward.